NOW SHOWING!
MY THREE ANGELS

By Samuel and Bella Spewack
based on La Cuisine Des Anges by Albert Husson
ADVISORY - SUNDAY, DECEMBER 14:
Online sales and subscriber reservations have closed. A limited number of tickets/seats will be available to purchase at the box office one (1) hour prior to showtime on a first-come, first-serve basis. We'll do our best to seat subscribers without a reservation.
"Want to get into a 'ho ho ho' frame of mind (without a trace of commercialism)? Then check out Mountain Community Theater's frothy, light-hearted holiday offering My Three Angels at the Park Hall in Ben Lomond."
- Joanne Engelhardt, Santa Cruz Sentinel
Click here to read the full review.
November 21 - December 14
Park Hall, Ben Lomond
Directed by Robin Aronson
The holiday offering for Mountain Community Theater's 2014 Season is the quirky warm-hearted comedy My Three Angels by Samuel and Bella Spewack. The story is set at the turn of the 20th century in tropical French Guiana, where it's Christmas Eve and 105 degrees. Three convicts - two murderers and a thief - on work release from Devil's Island prison are working as roofers above a shop owned by the Ducotel family. They overhear the family below and learn that a crisis is about to descend on them. The convicts decide to put their collective criminal knowledge to good use and descend themselves into the shop. When trouble arrives from France in the form of a sinister cousin who plans to close the shop and his cold-hearted nephew, who is jilting the family's daughter, the convicts intervene and mayhem ensues. Matters are set aright and the benevolent scoundrels prove themselves to be angels to the grateful family. Oh, and there's a pet snake named Adolphe.
Two films are based on the play. The 1955 movie "We're No Angels" starred Humphrey Bogart, Aldo Ray and Peter Ustinov. It is one of the rare comedies that Bogart appeared in. In 1989, the film was remade with Robert De Niro, Sean Penn and Demi Moore.
Season Subscribers click here to make a reservation.
Tickets on sale NOW!
TICKET PRICES:
$20 General
$17 Senior/Student
$10 Youth Under 12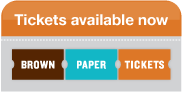 ---
SPECIAL PERFORMANCE:
Sunday, November 30
Community Afternoon!
Tickets are 2 for $20. Bring a friend and save!
---
About Us
Mountain Community Theater is Santa Cruz County's longest continuously running community theater company. MCT is a member-run non-profit organization that derives its support primarily from performance proceeds and charitable donations. The company, formed in 1982 by a collective of actors, puts on live theatrical performances featuring and tailored to people living in the San Lorenzo Valley, Santa Cruz County, and beyond.